News & Tips
We love animals – and know how much you love yours!
Check out our blog for some great tips and tricks for some pet TLC.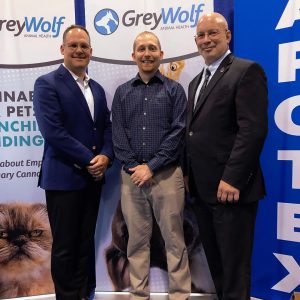 TORONTO, November 4, 2019 – Grey Wolf Animal Health, a specialty animal health company focused on improving the lives and well-being of vets and pets in Canada, will fund a groundbreaking study examining the efficacy of cannabidiol (CBD) to treat bladder cancer in canines at the University of Guelph's Ontario Veterinary College.
Read More »