Grey Wolf Animal Health
We are here for animals – and for you.
Our mission is to empower veterinary professionals and owners with the innovative solutions they need to improve the health and wellness of animals in need of care. We are committed to searching the globe to find the most effective and safest animal health solutions possible that fill unmet needs in the markets we serve.
Founded by a vet for vets, we are an animal health and wellness company committed to improving the quality of life for animals and those who care for them. We believe every animal deserves to have less pain, less stress and be more comfortable – especially in their time of greatest need. Animals bring us incomparable love and joy, and rely on us to feel their pain, hear their cries, and anticipate their needs, so we can give them the best care possible.
Like the grey wolf, we are strong, nimble, quick, and fiercely loyal to those we serve.
We never compromise our values to meet our goals.
We never lose sight of what's best for the animal.
We are dedicated to the health of animals, and to those who care for them.
We are here for the animals – and for you.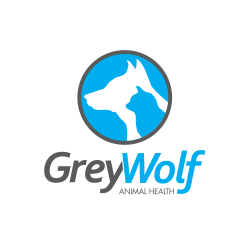 We are Grey Wolf Animal Health.